We can install OE, OEM, or OEE auto glass in your Audi!
Auto glass is an essential part of a car's structural integrity, and US Auto Glass uses only OEM or certified glass in all its replacements for your Audi! We understand the importance of having a well-functioning vehicle and want to ensure that you always drive safely.
That way, you never have to worry about your new glass being compromised due to bad parts quality. We're so confident in the quality of our work that we offer a lifetime warranty on all our replacements!
When you are looking for a front driver window replacement for your Audi, US Auto Glass is the best solution you can choose for your vehicle. We provide the highest quality products and services so you can maintain your safety on the road at all times.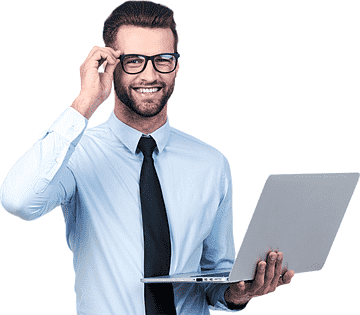 If you're ever not happy with your replacement, just give us a call, and we'll make it right. We want you to feel safe in your Audi, and we'll do whatever it takes to ensure you're satisfied with the delivered quality!
Our intelligent booking system allows you to get an exact quote for your front driver window replacement within a few clicks. All you need to do is complete the form above, and we will provide you with a free quote based on your location, vehicle, and the type of auto glass you need!
Book your Audi front driver window replacement with confidence
Nationwide mobile service
Instant front driver window replacement quote
Online booking
High quality glass
Parts check
24 hour support
About Audi
Audi has long been synonymous with luxury, quality, and style. Founded in Germany in 1909, Audi is one of the oldest car brands in the world. Over the past century, the carmaker has established itself as a leader in automotive design, engineering, and performance.
Today, as a subsidiary of Volkswagen, they offer a full range of Audi models to suit any need or budget, from the stylish Audi A4 sedan, the Q series, or the high-performance R8 Spyder. And with advanced features like Quattro all-wheel drive and LED headlights, Audi cars are always at the forefront of automotive innovation.
Auto glass damage
Audi windshield replacement is a process where our Audi specialists will do an excellent job by first removing the broken or damaged windshield and replacing it with a new one.
The Audi auto glass process is essential because it helps ensure the driver has a clear road view through the car windows.
In addition, the windshield glass helps protect the vehicle's occupants in case of an accident. The Audi windshield replacement process typically takes about an hour to complete.
However, the replacement time can vary depending on the severity of the damage and which driver-assist features you have in the windshield.
Auto glass prices incl. fitting (from)
Windshield price $415.96
Side window price $374.25
Rear window price $484.25
Windshield replacement cost example:
Audi Q5 windshield price
Contact a qualified auto glass service today when you need to replace Audi windshield. We are ready with an original windshield with an Audi logo or OEM glass without the logo. When you have a cracked windshield, we ensure everything works properly, from your ADAS to your rain sensor.
Trademark disclaimer