Mobile Auto Glass Replacement
At US Auto Glass, we take pride in our work. We know that when you get into your car, you want to feel safe and secure. That's why we only use the highest quality materials for our windshield replacements and repairs.
We also know that your time is valuable, which is why we offer convenient mobile service. We'll come to you, so you can get back on the road as soon as possible. When it comes to autoglass replacement, you can trust us to get the job done right.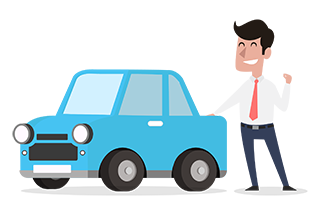 Good quality, five star service and good prices.
Mobile windshield Replacement in United States
US Auto Glass offers mobile windshield replacement nationwide, ensuring that you get good quality service with a quick turnaround time.
Five star customer service will help ensure that your experience is as smooth as possible, from start to finish.
Prices are highly competitive, making it more affordable for you to get the windshield replacement you need.
All of their installers are certified and insured, so you can rest assured knowing that your car is in safe hands.
About FIAT
FIAT, an Italian automaker established in 1899 in Turin, is the biggest car producer in the country. Their vehicles are popular in Europe but haven't caught on as much in the United States.
For instance, the Fiat 500 is a small, fuel-efficient car popular in cities. It's stylish and fun to drive, but it doesn't have much power or space. On the other hand, the 500X is a crossover SUV with more space and features than the 500, but it's still small and efficient. It's a good choice for families or anyone who wants a vehicle with more cargo space.
Fiat also offers the 500L, a larger sedan with more power and features than the other two models. It's a good choice for anyone who wants a more traditional sedan but still wants good fuel economy.
All models from Fiat are stylish and well-made, but we don't see them as much in the United States as their practicality otherwise deserves.
Your Fiat windshield is your protection
The sun is shining, and the weather is clear; you are not in Europe, so the croissant and the open-air Fiat 500 are not a thing for the big American highways.
Regardless, you decided to go for a Sunday drive to grab an ice cream. The pleasure of driving a Fiat is much more than getting from A to B; only a Fiat true lover can understand that statement.
Auto glass prices incl. fitting (from)
Windshield price $353.00
Side window price $479.20
Rear window price $277.84
Windshield replacement cost example:
Fiat 500 windshield price
Fiat is a super underestimated car brand. Did you know this:
It's a super popular car in Europe
Girls find it super cute
It offers a lot for the price tag
It's almost a Ferrari
Trademark disclaimer