Insurance cases!
We take care of your glass damage when your front passenger window replacement is broken or cracked.

How to file a claim when you have glass damage to your vehicle that your insurance has to pay for.
Find vehicle glass
Order online
Choose insurance company
Why US Autoglass?
Why choose US Autoglass as a solution to your insurance claim? There are several good reasons but our customers love that we come to their workplace and change front passenger window replacement there. It saves them time in their busy day.
Does this mean anything to you? Only you can answer that :)
Another important reason why many people choose US Autoglass. Is because we have fast delivery of front passenger window replacement. You can expect to have a new front passenger window replacement in your Subaru within 1-3 days. Where others typically deliver after 7-14 days.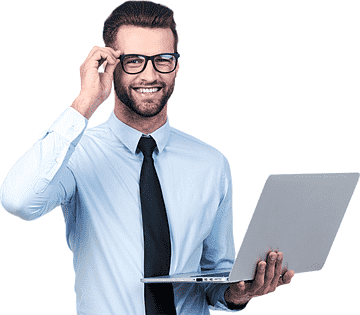 We normally replace front passenger window replacement the day after your order in many locations in the US.
3 more reasons to choose us!
Mobil service
OE quality glass
24/7 Support
About Subaru
Founded in 1953, Subaru is a Japanese car company known for its innovative engineering and long-lasting quality. Over the years, Subaru has earned a reputation for producing reliable and affordable vehicles that are well suited for a wide range of driving conditions.
Many Americans are unsure of the origin of Subaru vehicles. People think it is Korean or Twainese, but Subaru is a Japanese automobile manufacturer. Subaru started making automobiles in 1953; they have several plants, including a large manufacturing facility in the United States in Lafayette, Indiana.
Today, Subaru offers a wide range of vehicles to suit any driver's needs, from the efficient Impreza to the versatile Outback. Whether you're looking for an economical commuter or a capable off-road vehicle, Subaru has a car to meet your needs.
Thanks to their impressive reliability, dependable performance, and safety features like the eyesight cameras, eyesight technology, and adaptive cruise control. Subaru vehicles have earned a loyal following among drivers worldwide.
Auto glass prices incl. fitting (from)
Windshield price $279.11
Side window price $316.45
Rear window price $274.97
Windshield replacement cost example:
Subaru Forester windshield cost
Subaru windshield replacement and Autoglass service
If your Subaru Forester, Outback, or Impreza needs a replacement windshield, you can trust the experts to handle the replacement professionally.
We have a team of certified technicians with years of experience working with all types of vehicles. We only use the highest quality materials (OE and OEM glass) to ensure that your new windshield is installed properly and everything work correctly.
Plus, we offer a nationwide lifetime warranty on all of our work, so you can be confident that you're making a wise investment when you choose us for your Subaru autoglass replacement needs.
Schedule an appointment online or give us a call today, and we'll be happy to get started on your Subaru windshield repair or replacement of a cracked windshield.
Do you have glass coverage through your insurance company? We can also assist you in that regard when needing new glass.
Thanks for choosing US Auto Glass - book a new windshield today!