We can install OE, OEM, or OEE auto glass in your Toyota!
Auto glass is an essential part of a car's structural integrity, and US Auto Glass uses only OEM or certified glass in all its replacements for your Toyota! We understand the importance of having a well-functioning vehicle and want to ensure that you always drive safely.
That way, you never have to worry about your new glass being compromised due to bad parts quality. We're so confident in the quality of our work that we offer a lifetime warranty on all our replacements!
When you are looking for a front passenger window replacement for your Toyota, US Auto Glass is the best solution you can choose for your vehicle. We provide the highest quality products and services so you can maintain your safety on the road at all times.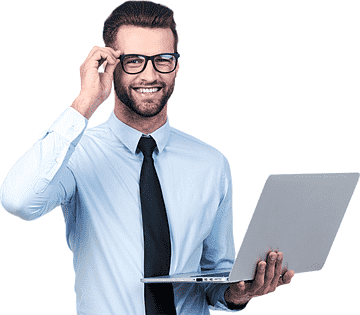 If you're ever not happy with your replacement, just give us a call, and we'll make it right. We want you to feel safe in your Toyota, and we'll do whatever it takes to ensure you're satisfied with the delivered quality!
Our intelligent booking system allows you to get an exact quote for your front passenger window replacement within a few clicks. All you need to do is complete the form above, and we will provide you with a free quote based on your location, vehicle, and the type of auto glass you need!
Book your Toyota front passenger window replacement with confidence
Nationwide mobile service
Instant front passenger window replacement quote
Online booking
High quality glass
Parts check
24 hour support
About Toyota
Given the popularity of Toyota cars, it's no wonder the company has a rich history. Founded in 1937, Toyota has come a long way from its humble beginnings as a producer of loom machines to become a global leader in the automotive industry, with production facilities in over 30 countries.
The Toyota Corolla, for example, has been one of the best-selling cars in the world for many years. At the same time, the Camry model has been extremely popular across the country.
Everyone knows different Toyota models for dependability and great value; Toyota vehicles are popular with consumers worldwide. Toyota produces many cars and trucks, from small economy cars to full-size SUVs. Recently, they have become a leader in developing alternative fuel sources for automobiles, such as hybrid electric vehicles.
Given its strong track record, Toyota will continue to be a significant force in the automotive world for many years. With a commitment to innovation and quality, Toyota remains at the forefront of the automotive industry.
Auto glass prices incl. fitting (from)
New windshield price $261.32
Side window price $319.95
Rear window price $261.83
Windshield replacement cost example:
Toyota Camry windshield cost
We at US Auto Glass have access to a wide range of glass like Toyota windshields, back glass and door glass for all models.
Do you have a cracked windshield? You may wonder if you can repair it or need a complete replacement when you have a cracked windshield. There are a few things to consider when talking about repair and replacement so that you can make a proper decision.
Location: a tiny crack in the corner of the windshield is more likely to be able to be repaired than a large crack that runs across the entire windshield. Also, any cracks in your line of sight are more challenging to repair and may require replacement.
Type of crack: some cracks can be repaired while others cannot - typically when the crack is over 1.2 inches long. If you're not sure what type of crack you have, it's best to consult with a professional.
We offer instant online quotes and booking solutions for windshield replacement Toyota. We encourage you to use our efficient nationwide mobile service when you need to replace your auto glass.
Try giving us a follow on Social Media!