Insurance cases!
We take care of your glass damage when your rear driver window replacement is broken or cracked.

How to file a claim when you have glass damage to your vehicle that your insurance has to pay for.
Find vehicle glass
Order online
Choose insurance company
Why US Autoglass?
Why choose US Autoglass as a solution to your insurance claim? There are several good reasons but our customers love that we come to their workplace and change rear driver window replacement there. It saves them time in their busy day.
Does this mean anything to you? Only you can answer that :)
Another important reason why many people choose US Autoglass. Is because we have fast delivery of rear driver window replacement. You can expect to have a new rear driver window replacement in your Buick within 1-3 days. Where others typically deliver after 7-14 days.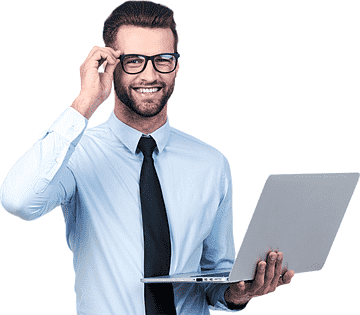 We normally replace rear driver window replacement the day after your order in many locations in the US.
3 more reasons to choose us!
Mobil service
OE quality glass
24/7 Support
About Buick
Buick is one of the oldest car brands in America, with a reputation for quality and luxury.
Today, Buick offers a range of vehicles to suit any need, from the small but stylish Encore to the spacious and comfortable Enclave. Along with its sister brands GMC and Cadillac, Buick is known for its combination of style, comfort, and advanced technology.
Buick Auto Glass service
At US Auto Glass, we have access to a wide range of windshields, rear windows, and side windows for all Buick models. We specialize in Buick windshield replacement and use OE and OEM quality glass that meets or exceeds all federal safety standards.
Our team of certified technicians will remove the damaged glass and thoroughly clean the area to prepare for the new glass. We seal and bond the new glass properly to ensure a watertight fit. We offer a nationwide warranty on all of our work, so you can be confident that your Buick is in good hands.
Auto glass prices incl. fitting (from)
Windshield price $305.48
Side window price $403.92
Rear window price $345.47
Windshield replacement cost example:
Buick Enclave windshield price
Trademark disclaimer