Mobile Auto Glass Replacement
At US Auto Glass, we take pride in our work. We know that when you get into your car, you want to feel safe and secure. That's why we only use the highest quality materials for our windshield replacements and repairs.
We also know that your time is valuable, which is why we offer convenient mobile service. We'll come to you, so you can get back on the road as soon as possible. When it comes to autoglass replacement, you can trust us to get the job done right.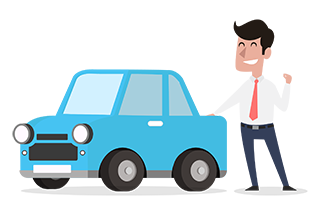 Good quality, five star service and good prices.
Mobile windshield Replacement in United States
US Auto Glass offers mobile windshield replacement nationwide, ensuring that you get good quality service with a quick turnaround time.
Five star customer service will help ensure that your experience is as smooth as possible, from start to finish.
Prices are highly competitive, making it more affordable for you to get the windshield replacement you need.
All of their installers are certified and insured, so you can rest assured knowing that your car is in safe hands.
Pro and Cons about having a Smart
Pro+
1. It's cheap - The smart doesn't cost the same as other cars and gives people with less money the chance to get behind the wheel without drowning in expenses.
2. Its small and compact for easy parking and agile in the dense trafic
3. Long mileage - even though the small gasoline tank the Smart runs long on the Gallon.
Cons-
1. Safety - It is not as safe in trafic as bigger stronger cars.
2. Space - it offers no space for co passengers in the back.
3. Design - it hasent won any beauty contest ever in anyway
4. Power - it has no power compared to the cars on the road today
Conclusion!
Now the production has stopped in the US due to low sales figures. You might be the lucky owner of this little compact car and the good thing about owning the car is that you bought it for the right reasons and hence it offers a lot of value for you.