Mobile Auto Glass Replacement
At US Auto Glass, we take pride in our work.
We know that when you get into your car, you want to feel safe and secure.

That's why we only use the highest quality materials for our windshield replacements and repairs.

We also know that your time is valuable, which is why we offer convenient mobile service.

We'll come to you, so you can get back on the road as soon as possible.
When it comes to car glass, you can trust us to get the job done right.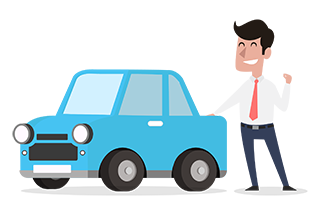 Good quality, five star service and good prices.
Mobile windshield Replacement in United States
US Auto Glass offers mobile windshield replacement nationwide, ensuring that you get good quality service with a quick turnaround time.
Five star customer service will help ensure that your experience is as smooth as possible, from start to finish.
Prices are highly competitive, making it more affordable for you to get the windshield replacement you need.
All of their installers are certified and insured, so you can rest assured knowing that your car is in safe hands.
Subaru Outback
The Outback is designed for people with an active lifestyle based on the Subaru Legacy's platform. The model combines an SUV and a wagon; it has everything you need to take on any adventure. It is perfect for everyone who enjoys spending time outdoors.
With its rough outdoor look, the model will turn heads no matter where you go. So whether you're headed to the mountains for a hike or just running errands around town, the Outback will get you there in style.
The vehicle provides excellent performance and durability on the trails. With its rugged exterior and comfortable interior, the model is perfect for anyone who wants an exciting driving experience while still being able to travel comfortably.
Affordable auto glass replacement
Our experienced and certified technicians will ensure that your replacement is up to standard so that you can get back on the road as quickly as possible.
Trust us when we say that we take replacements seriously – we're here to help you restore your auto glass safely and securely. We will get the job done right.
With our nationwide mobile replacement service, you can rest assured that your auto glass issues will be taken care of no matter where you are.