Mobile Auto Glass Replacement
At US Auto Glass, we take pride in our work. We know that when you get into your car, you want to feel safe and secure. That's why we only use the highest quality materials for our windshield replacements and repairs.
We also know that your time is valuable, which is why we offer convenient mobile service. We'll come to you, so you can get back on the road as soon as possible. When it comes to autoglass replacement, you can trust us to get the job done right.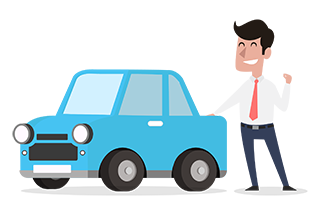 Good quality, five star service and good prices.
Mobile windshield Replacement in United States
US Auto Glass offers mobile windshield replacement nationwide, ensuring that you get good quality service with a quick turnaround time.
Five star customer service will help ensure that your experience is as smooth as possible, from start to finish.
Prices are highly competitive, making it more affordable for you to get the windshield replacement you need.
All of their installers are certified and insured, so you can rest assured knowing that your car is in safe hands.
About Jaguar
Jaguar is known for its luxury vehicles that offer superior performance and style. The brand has been operating since 1922 and has a long history of producing quality automobiles.
Jaguars are available in various models, including sedans, SUVs, and sports cars. All Jaguar models are designed with superior craftsmanship and attention to detail. In addition, Jaguars are equipped with powerful engines that provide excellent acceleration and handling.
Whether you're looking for a luxurious car to take on a road trip or a sporty vehicle to zip around the city, Jaguar has a model to suit your needs. With a Jaguar, you can enjoy the prestige of driving one of the world's most prestigious automobile brands.
Is Jaguar a good car?
The Fastest car in the world
Yea, not a lot knows that Jaguar produced the fastest car in the world in 1992, the Jaguar XJ220. The development of that car shined down to the production of other cars like the X-type. A great build and pushed Jaguar to a new level of commercial production for people
Partnership with Ford
Just like Volkswagen, Audi, etc. make joint ventures, partnerships, and acquisitions of different competitors, Jaguar and Ford joined forces.
Is Jaguar reliable
Jaguar struggled with a bad reputation of British bad build cars and super expensive repairs. That is a part of the past! Not perfect or similar to other strong car manufacturers like Mercedes, but the Jaguar is getting better and better and more and more reliable. Oh, and parts get cheaper; for instance, a windshield for a Jaguar E-type is to pay today, whereas the older models still are very expensive.
Jaguar today
Did you know that the Jaguar I-pace is 100% electric? Well, it is, and the design and build give Jaguar competition work to the neck.