We can install OE, OEM, or OEE auto glass in your Kia!
Auto glass is an essential part of a car's structural integrity, and US Auto Glass uses only OEM or certified glass in all its replacements for your Kia! We understand the importance of having a well-functioning vehicle and want to ensure that you always drive safely.
That way, you never have to worry about your new glass being compromised due to bad parts quality. We're so confident in the quality of our work that we offer a lifetime warranty on all our replacements!
When you are looking for a windshield replacement for your Kia, US Auto Glass is the best solution you can choose for your vehicle. We provide the highest quality products and services so you can maintain your safety on the road at all times.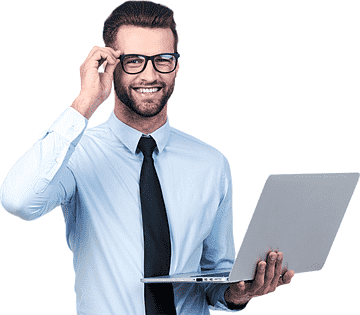 If you're ever not happy with your replacement, just give us a call, and we'll make it right. We want you to feel safe in your Kia, and we'll do whatever it takes to ensure you're satisfied with the delivered quality!
Our intelligent booking system allows you to get an exact quote for your windshield replacement within a few clicks. All you need to do is complete the form above, and we will provide you with a free quote based on your location, vehicle, and the type of auto glass you need!
Book your Kia windshield replacement with confidence
Nationwide mobile service
Instant windshield replacement quote
Online booking
High quality glass
Parts check
24 hour support
About Kia
KIA was founded in 1944 as a steel tubing and bicycle parts manufacturer. In 1951, they began building complete bicycles and, by 1957, had entered the automobile market with a line of trucks.
In 1962, KIA formed a joint venture with Ford until 1986. During this time, KIA produced several popular models, such as the Brisa and Pride. In 1987, KIA became a completely independent company again and began to expand its global reach.
A fast-growing brand
The car brand has been gaining popularity in recent years. They are South Korea's second-largest automobile manufacturer today and offer a wide range of vehicles to suit every need. KIA offers a wide range of vehicles, from small hatchbacks to spacious SUVs, and is known for its competitive pricing and excellent value.
The brand has also earned a reputation for quality, with many KIA models receiving high marks from automotive reviewers. In addition, KIA is committed to environmental responsibility and offers several hybrid and electric vehicles. They partnered with Hyundai motor group, which has positively impacted the company.
With its affordability, quality, and sustainability, it's no wonder that KIA is one of the world's fastest-growing car brands. With a commitment to quality and Innovation, KIA will undoubtedly continue its upward trajectory in the future.
Commitment to safety
The KIA ADAS is an intelligent system that uses sensors to monitor the surrounding environment and provide driver assistance. The system includes features such as Blind Spot Detection, Rear Cross Traffic Alert, and Lane Keeping Assist.
The Blind Spot Detection feature uses sensors to detect vehicles in the blind spot and alerts the driver if it is safe to change lanes. The Rear Cross Traffic Alert feature uses sensors to detect approaching traffic when backing out of a parking space.
The Lane Keeping Assist feature uses sensors to keep the vehicle within its lane and provides corrective steering input if necessary. The ADAS system in modern cars is a valuable tool for improving safety on the road.
Auto glass prices incl. fitting (from)
Windshield price $251.65
Side window price $328.29
Rear window price $385.10
Windshield replacement cost example:
Kia Sportage windshield cost
Need a new windshield or an autoglass replacement?
There's never a good time for your windshield to crack or shatter. But when it does, you can count on the experts to quickly and efficiently have your windshield replaced or replace any other auto glass.
We can install original equipment OE or OEM windshield, so you can be confident that your new windshield will meet or exceed the standards of your KIA vehicle.
And our team of skilled technicians has years of experience working with all types of models, including your KIA model. So, we'll ensure the job is done right whether you need a new windshield, rear window or side window - for instance, on the passenger side or the drivers side.