Mobile Auto Glass Replacement
At US Auto Glass, we take pride in our work. We know that when you get into your car, you want to feel safe and secure. That's why we only use the highest quality materials for our windshield replacements and repairs.
We also know that your time is valuable, which is why we offer convenient mobile service. We'll come to you, so you can get back on the road as soon as possible. When it comes to autoglass replacement, you can trust us to get the job done right.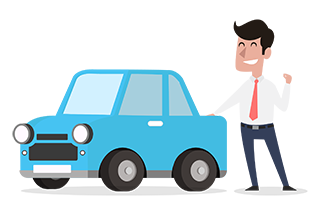 Good quality, five star service and good prices.
Mobile windshield Replacement in United States
US Auto Glass offers mobile windshield replacement nationwide, ensuring that you get good quality service with a quick turnaround time.
Five star customer service will help ensure that your experience is as smooth as possible, from start to finish.
Prices are highly competitive, making it more affordable for you to get the windshield replacement you need.
All of their installers are certified and insured, so you can rest assured knowing that your car is in safe hands.
About Toyota
Given the popularity of Toyota cars, it's no wonder the company has a rich history. Founded in 1937, Toyota has come a long way from its humble beginnings as a producer of loom machines.
Today, Toyota is one of the largest automakers in the world, with a reputation for producing reliable and affordable cars. The Toyota Corolla, for example, has been one of the best-selling cars in the world for many years.
Given its strong track record, Toyota will continue to be a significant force in the automotive world for many years.
We at US Auto Glass have access to a wide range of windshields and side window glass for all Toyota models. We offer instant online quotes and booking using our efficient mobile service where you can replace your Toyota auto glass nationwide.
Auto glass prices incl. fitting (from)
Windshield price $261.32
Side window price $319.95
Rear window price $261.83
Price example for windshield replacement:
Toyota Camry windshield cost
Try giving us a follow on Social Media!