We can install OE, OEM, or OEE auto glass in your GMC!
Auto glass is an essential part of a car's structural integrity, and US Auto Glass uses only OEM or certified glass in all its replacements for your GMC! We understand the importance of having a well-functioning vehicle and want to ensure that you always drive safely.
That way, you never have to worry about your new glass being compromised due to bad parts quality. We're so confident in the quality of our work that we offer a lifetime warranty on all our replacements!
When you are looking for a rear passenger window replacement for your GMC, US Auto Glass is the best solution you can choose for your vehicle. We provide the highest quality products and services so you can maintain your safety on the road at all times.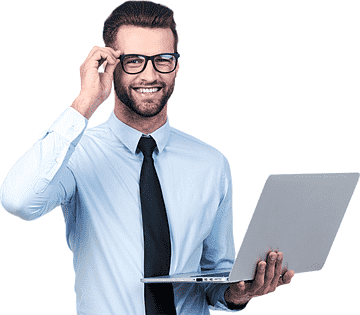 If you're ever not happy with your replacement, just give us a call, and we'll make it right. We want you to feel safe in your GMC, and we'll do whatever it takes to ensure you're satisfied with the delivered quality!
Our intelligent booking system allows you to get an exact quote for your rear passenger window replacement within a few clicks. All you need to do is complete the form above, and we will provide you with a free quote based on your location, vehicle, and the type of auto glass you need!
Book your GMC rear passenger window replacement with confidence
Nationwide mobile service
Instant rear passenger window replacement quote
Online booking
High quality glass
Parts check
24 hour support
About GMC
GMC is an American car manufacturer that produces a wide range of vehicles, from trucks and SUVs to vans and sedans. Founded in 1901, the brand has a long history of making high-quality cars that combine innovative engineering with stylish design. Without a doubt, GMC is a cornerstone of the general motors company.
The vehicles from GMC offer a wide range of safety features designed to protect drivers and passengers alike. Perhaps the most notable of these is the truck's airbag system, an electronic stability control system. In addition, to a rain sensor, a heated windshield, and adaptive cruise control.
This combination of features has significantly reduced the risk of serious injury in a collision. Today, it is one of the most popular car brands in the United States, and its vehicles are known for their reliability and versatility.
With a commitment to quality and customer satisfaction, GMC has always been a car manufacturer you can trust.
Will a windshield crack shatter?
The short answer is NO!
For safety reasons, a windshield is manufactured so it can't shatter (like the rear windshield) and keeps people as safe as possible even if they don't have a seatbelt on.
The glass in a front windshield is made of two pieces of glass (not tempered); all other glass parts for the vehicle are tempered glass, and tempered glass would shatter and not for no reason. In case of an accident, you need to be able to have an exit route, and that is the windows.
Five popular colors for your GMC
Black
White
Brown
Red
Green
Where to go for an autoglass replacement?
First of all, you probably look for a reasonable and fair price. Secondly, you must ensure that the materials' quality is according to your expectations and standards.
Third and last, you need to find a service that offers customer service and support and, most importantly, the installer's understanding and experience with GMC windshield replacement.
Auto glass prices incl. fitting (from)
Windshield price $409.23
Side window price $564.12
Rear window price $352.68
Windshield replacement cost example:
GMC Sierra windshield cost
Trademark disclaimer